We have continued to receive a number of kind offers of assistance both from in Japan and abroad. On the back of such support, we are determined to take steps forward together, in order to regain our hometown, "Sendai, the City of Trees" and to create a city full of hope—one that is more safe and secure than ever before.
Steps toward recovery and restoration (full list)
August 2011<< September 2011 >>October 2011
The 6th Sendai Classic Music Festival 2011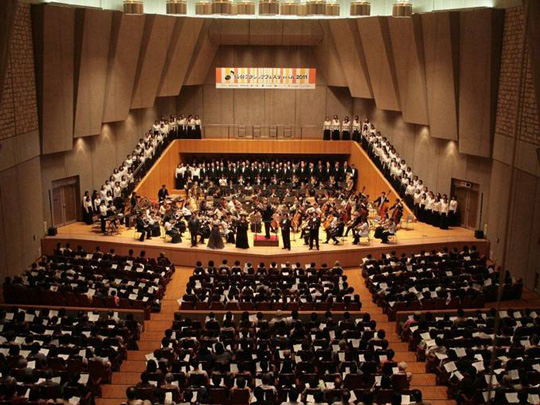 The "Sendai Classic Music Festival," which is also known as "Sen-Cla," has been established as a special feature of autumn in Sendai. During this year's three-day festival, a total of 58 concerts were held in seven venues at three locations including the Sendai City Youth Cultural Center (Asahigaoka, Aoba Ward), filling the city with music and carrying people's prayers and hopes.
As the hall usually used for the festival sustained significant damage in the Great East Japan Earthquake, we initially feared we might not be able to go ahead with this year's event. However, we managed to hold the event on the back of great enthusiasm and support for "Sen-Cla" extended by the Sendai Philharmonic Orchestra, contestants of the Sendai International Music Competition, and local volunteers.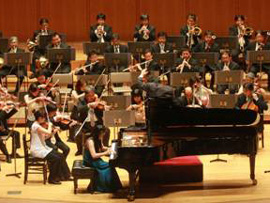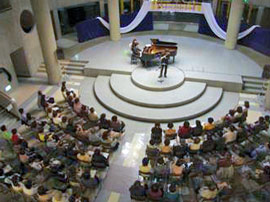 The 21st Jozenjistreet Jazz Festival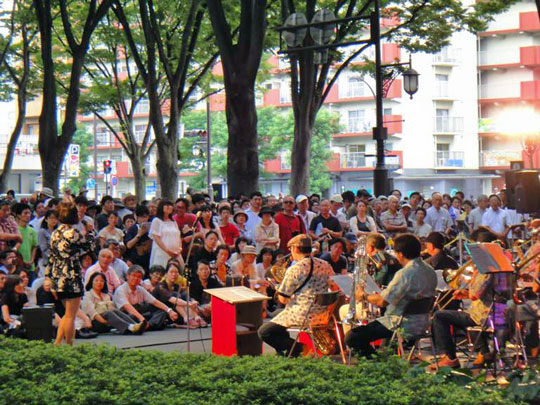 The "Jozenji Streetjazz Festival" was held six months after the Great East Japan Earthquake. The two-day festival was attended by as many as 746 bands and attracted an audience of about 790,000 people.
Centered around Jozenjidori Avenue, which is lined with beautiful zelkova trees, the whole city was filled with music and smiles. At 14:46, the time the earthquake occurred, participating bands performed "A in C major" to express their wishes for the "repose of souls."
Music consoles and heals wounded hearts and empowers people. We believe that music will become a powerful force in Sendai's restoration.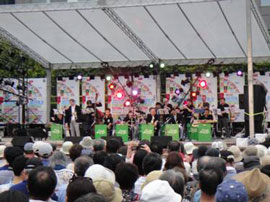 Civic square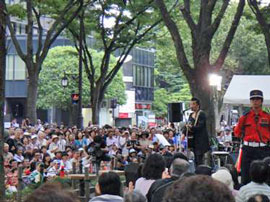 Jozenjidori Avenue
Jozenjidori Avenue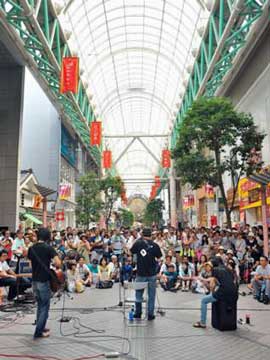 VLANDOME Ichibancho Shopping Arcade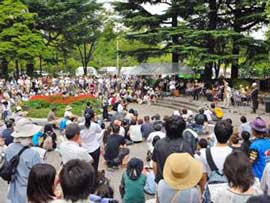 Kotodai Park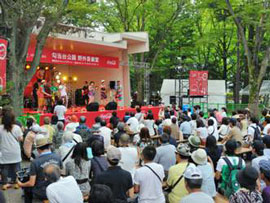 Open-air concert hall in Kotodai Park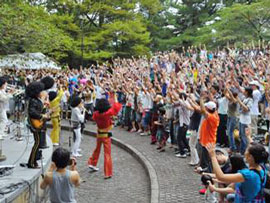 Open-air concert hall in Tsutsujigaoka Park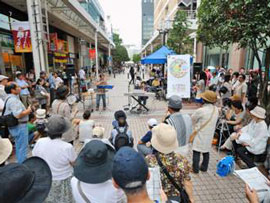 Ichibancho 4-chome Shopping Arcade
August 2011<<
 September 2011 
>>October 2011