[Date of Affiliation] August 29, 1997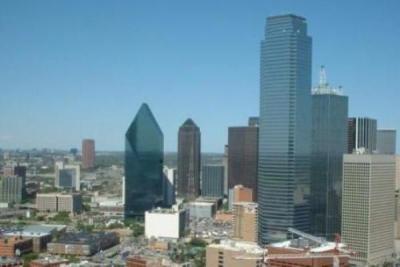 Reason for Affiliation
Before Sendai and Dallas were assigned as International Friendship Cities, they had been corresponding at a grass-roots level in terms of business and academia. In November, 1992, the Mayor of Dallas, Mr. Steve Bartlett, expressed a desire for exchange between Dallas and Sendai in the cultural, educational, and industrial fields. Following this, Sendai and Dallas visited each other for five years with the young ambassador program and the citizens' delegation. Through these connections, the bond between Sendai and Dallas citizens grew stronger and the international friendship city agreement was established.
Overview
Dallas is one of the largest metropolitan areas located in South-Central United States and is the center for commerce, distribution, finance, and manufacturing. It is one of the leading convention cities in the US, home to convention facilities such as the Dallas Market Center, the world's largest wholesale marketplace and the Dallas/Fort Worth International Airport, which is the one of world's busiest airports. Dallas is also a base for many professional sports teams including American football, basketball, baseball, soccer, and ice hockey. The current population is approximately 1,330,000.
Brief History
1841 John Neely Bryan, the founder of Dallas City, settled on the east bank of the Trinity River and set up the trading post serving Native Americans and settlers.
1874 The Texas and Pacific Railway opened
1907 The Dallas Cotton Exchange opened 1914 The Federal Reserve Bank regional branch opened
1930 The large East Texas Oilfield was discovered 1963 President John F. Kennedy was assassinated
1974 Dallas/Fort Worth International Airport opened
1985 Infomart opened
Major Facilities
(Colleges)
University of Texas at Dallas, University of Texas Southwestern Medical Center (produced three Nobel Prize winners), Southern Methodist University, University of Dallas, etc.
(Culture and Arts)
Dallas Museum of Art, Morton H. Meyerson Symphony Center, etc.
(Professional Sports)
Dallas Cowboys (American Football), Dallas Mavericks (Basketball), Texas Rangers (Baseball), Dallas Stars (Ice Hockey), F.C. Dallas(Soccer)
Japanese
Photos
Official Website of the City of Dallas(External link)